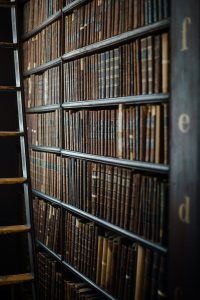 The reader must understand that regulations that are applicable to his individual case, will depend on a variety of factors, including but not limited to: the proposed use, type of construction and its location. The reader should take note that certain autonomous municipalities ( Municipios Autónomos ), require that the proposed project be filed at their permit offices and use their ordinance plans or POT ( Plan de Ordenación Territorial) instead of OGPE's consolidated regulations ( Reglamento Conjunto ). The following is a list of some planning and zoning regulations, additional regulations could apply, depending on the proposed use and type of project. For additional information contact us.
For Autonomous Municipalities visit here.
Reglamento Conjunto**
2010_11_29 Reg 31 Reglamento Conjunto
Amendments:
2011_10_07 Reg 31 Enmiendas al Reglamento Conjunto de Permisos (Vigencia 7 Octubre 2011)
2012_06_13 Reg 31 Enmienda al Reglamento Conjunto (13 Junio 2012)
**As of Feb 17, 2018 a new Reglamento Conjunto is under consideration. For more information please visit here . Reader should take note, that according to planning and zoning law precedents any pending legislation and/or regulation regarding planning and zoning will be applied to any case under evaluation by the agency (no grandfather clause, unless specifically expressed in the text of the law or regulation).
Condado Area Regulations (Anything not covered here must be verify San Juan POT)
2017_08_21 8999 Reglamento de Calificación Especial del Condado – Vigencia 21 Agosto 201…1992_11_29 Reg 22 Reglamento de Ordenacion de la infraestructura en el espacio publico:
Santurce Area Regulations (Anything not covered here must be verify San Juan POT)

2003 6664 Reglamento de Zonificación Especial de Santurce
San Juan Island Area Regulation (Anything not covered here must be verify San Juan POT)

1993_01_15 Reg 23 Plano de Uso del terreno y Reglamento de Zonificacón Especial para la Entrada a la Isleta de San Juan
Access Control and Gated Community Regulation (Must Also Verify Law 21 -1987 as amended)
1989_0120 Reg 20 Reglamento de Control de Tránsito y Uso Público de Calles
Puerto Rico Flood Area Regulation
2010_01_07 Reg 13 special flood hazard areas regulation (eng)
2010_01_07 Reg 13 Reglamento sobre areas eseciales de riesgo a inundacion (Esp)
Lot and Urbanization Regulation
2016_07_27 8695 Reg 34 Reglamento de Lotificación y Urbanización
Telecomm Tower Regulation (Must Also Verify Law 86 – 2000 as amended)
2013_11_19 6721 Reglamento para proyectos de construccion, instalacion y ubicacion de torrres y facilidades de telecomunicaciones
Coastal Zone and Beach Access Regulation
1983_03_31 3424 Reglamento de zonificacion de la zona constanera y de accesos de a las playas y costas de puerto rico
1983_03_31 3424 Rzoning regulation for the coastal zones and access to beaches and coasts of puerto rico (ENG)
Permit Review before Reconsideration Board (Decision review from OGPe, Autonomous Municipalities)

2014_03_24 8457 Reglamento de Procedimientos Adjudicativos de la División de Reconsideración de Determinacions Finales
Permit Review Regulation (Final Permit Review, Permit Audit before Planning Boards)

2015_03_20 8572 Reglamento para Elegir la Audoitoría de las Determinación Finales, Certificaciones y Permisos Reglamento de Auditoria
Other Regulations
2016_04_22 Reg 1 REGLAMENTO DE PLANIFICACIÓN NÚM. 1
1979_11_20 Reg 8 Comisiones Locales de Planificación sec
1992_09_15 Reg 21 Reglamento de las nuevas competencias para viabilizar el desarrollo urbano
1994_05_20 Reg 24 Reglamento sobre los planes de ordenacion municipal y la transferencia y administración de facultades
2015_06_12 8604 Reg 33 Reglamento de los Estudios de Impacto Ecónomico Regional
2011_02_25 Reglamento de Cobro JP (final)
2012_07_14 Reglamento Compra y Subasta JP- Final
2017_11_18 JP-OA-2010-02 ORDEN ADMINISTRATIVA (Finall)
For additional regulations regulations visit here.
MORE REGULATIONS WILL BE POSTED SOON!!!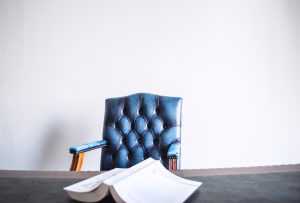 For more information visit the Puerto Rico Planning Board (Junta de Planificación de Puerto Rico) here.
Still confused? Need more information or need somebody to help you out with planning, zoning and land use ordinances, regulations or laws? Please contact us will be glad to help.
Did we get something wrong? Please let us know, we're always eager to learn.
Updated Feb 17, 2018.
We stress that you get adequate counseling from a knowledgeable professional in this field, prior to moving forward with your project or land purchase. If you have any questions please contact us. We'll be glad to assist you regarding your Puerto Rico Building Permit.
Disclaimer: Our website provides free information in good faith. Said information should be verified by the user, making sure it is correct and up to date. The information provided  does not constitute legal or consulting advice or services from the operators of this site, including but not limited to, the offices of j.é fullana & assoc. Use of the information provided does not create an attorney-client  relationship with the user. You should not act on the information provided on this site without seeking additional legal counsel. We are not responsible for content or information provided on linked websites.