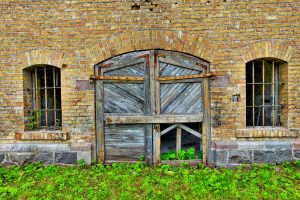 Published on February 23, 2018.
Today an article published by Puerto Rico's El Nuevo Día here, reports on a series of fines levied at insurance companies in Puerto Rico, due to their delay in processing claims related to hurricane Maria. The total amount of fines, according to the article, is $2.4 million and has been imposed on some of Puerto Rico's premier insurance companies. More importantly, the article reports on the magnitude of claims filed as of January 31, 2018, an astounding 229,458. As of the publication date, a whopping $1.7 billion had already been paid out for damage claims related to hurricane Maria. Puerto Rico's Insurance Commissioner, Javier Rivera Ríos is quoted as stating, that the amount awarded up to date represents a significant increase in awards. The statement seem to be optimistic, however no reference point is given to substantiate it. Furthermore, if we take into account that conservative estimates as of December 2017, stated that damages could range from $16 to $20 billion, according to a Caribbean Business Article found here, then the amount awarded to date offers a somber outlook.
In Puerto Rico, insurance companies are required to acknowledge a written claim and start its investigation within 15 days, according to Article 27.150 of Puerto Rico's Insurance Code (26 L.P.R.A. §2714). The investigation, adjustment and resolution of the claim must be performed in the "shortest reasonable period of time", not to exceed 90 days from the claim filing, according to Article 27.150 of Puerto Rico's Insurance Code 26 L.P.R.A. §2716b. Hence an insured party has a right to get a resolution on its claim in 90 days, be it a payment or a written justified denial.
Only time will tell if the deluge of insurance claims caused by hurricane Maria, will end up in Puerto Rico's courts. However, due to the slow rate of claim resolutions by the insurance companies, the deluge will soon turn into a lawsuit flood in Puerto Rico's judiciary.
If you need more information regarding insurance claims in general visit here, if you need more information regarding property insurance claims, please visit here.
Need more information? Please contact us we'll be glad to help.
Disclaimer: Our website provides free information in good faith. Said information should be verified by the user, making sure it is correct and up to date. The information provided  does not constitute legal or consulting advice or services from the operators of this site, including but not limited to, the offices of j.é fullana & assoc. Use of the information provided does not create an attorney-client  relationship with the user. You should not act on the information provided on this site without seeking additional legal counsel. We are not responsible for content or information provided  on linked websites.