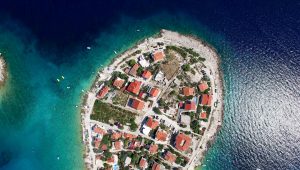 Here we've included some of Puerto Rico's planning, zoning and land use laws. There is additional legislation and numerous regulation that addresses specific sectors, types of projects, uses etc. Make sure you get adequate advice. Always verify that no additional amendments have been adopted.
Law 161-2009 Permitting Reform Law
Law 75-1975 PR's Planning Board Law
Law 81-1991, Autonomous Municipaliy Law
Can't find what you're looking for? Need some help? Please contact us we'll be glad to help.
Updated on Feb 14, 2018.
Still confused? Need more information or need somebody to help you out with planning, zoning and land use laws for your case? Please contact us will be glad to help.
Did we get something wrong? Please let us know, we're always eager to learn.
Disclaimer: Our website provides free information in good faith. Said information should be verified by the user, making sure it is correct and up to date. The information provided  does not constitute legal or consulting advice or services from the operators of this site, including but not limited to, the offices of j.é fullana & assoc. Use of the information provided does not create an attorney-client  relationship with the user. You should not act on the information provided on this site without seeking additional legal counsel. We are not responsible for content or information provided  on linked websites.